---
CONGRATS ON YOUR RECENT OFFER OF EMPLOYMENT!
The conditional offer of employment that you have recently accepted requires you to take action to be able to start your new job as planned. Please complete all items listed in tabs 1 - 4 below as soon as possible, or your start date may be delayed.
---

BACKGROUND CHECK
A criminal background check will be conducted and must
be completed before you can start work with L&M Supply
---
STEP #1
Please review the Criminal Background Check policy below and continue on to step 2.
---
STEP #2
The background check authorization must be coordinated as soon as possible and should typically be completed within 24 hours of your employment offer. Please complete the background check authorization by clicking the link below.

EMPLOYEE PORTAL ACCESS
L&M Supply utilizes an online portal system
for employees to use throughout their employment
---
Instructions to create an employee portal account are attached below along with directions on how to view and sign off on employment forms. Any forms needing your attention will be automatically assigned to you via the Forms To Complete tab.
*Please note: You will not have access to the employee portal until the business day after your employment offer due to our system sync.*

NEW HIRE PAPERWORK
Prior to your first day at work, please review the handbooks
and gather your I9 verification documents
---
STEP #1
Please review the Employee Handbook
---
STEP #2
Please review the Employee Health & Safety Handbook
---
STEP #3
Gather your I9 verification documents and bring them with you on your first day of work
Refer to the chart below for which documents you can use as verification
---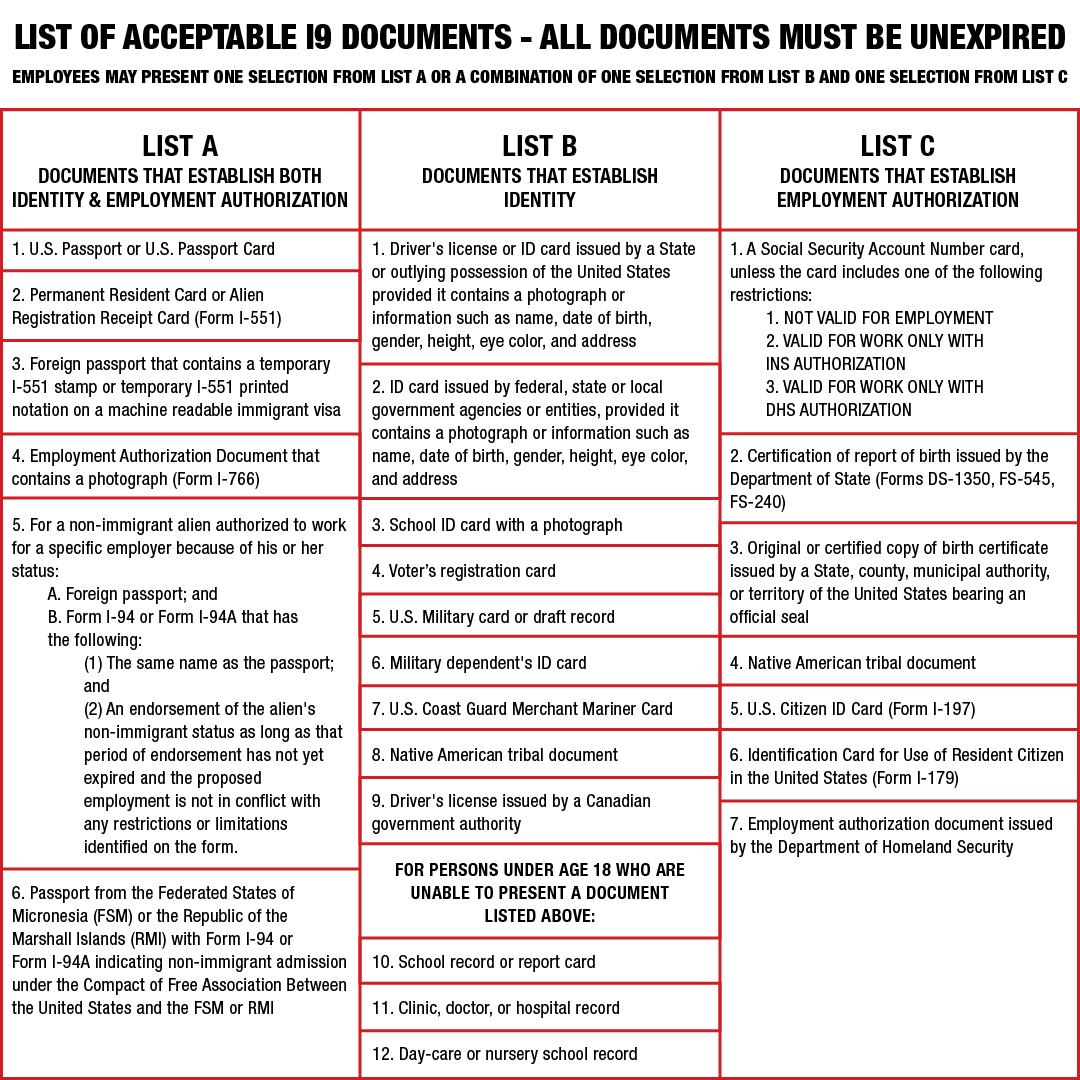 FREQUENTLY ASKED QUESTIONS
If you run into any problems while completing these steps, refer to
the answers here to troubleshoot before contacting your manager or HR
---
WHY CAN'T I ACCESS THE PORTAL?
Access to the Portal isn't granted until at least one business day after your employment offer.
First, wait another day and try again. If you are still unable to log in after a day, contact Human Resources.
---
HUMAN RESOURCES CONTACT INFORMATION
If you have questions or concerns you may contact the Human Resources Office
by phone at 218-326-9451 or by email at hr@landmsupply.com
---
https://client.verifiedcredentials.com/landmsupply/