Irish Setter Ashby Men's 6 inch Leather Soft Toe Boot, Brown
Free Shipping
This product qualifies for free shipping.
Does Not Ship To:
AK,CA,HI
Irish Setter Ashby 6" Leather Soft Toe Boot
The Ashby is one of the best 6-inch work boots because of its overall versatility, comfort, and durability. This leather soft toe boot is packed with everything you need and nothing you don't. The comfortable sole is made from long-lasting, heat-resistant material to keep you safe and secure in any environment. The upper is leather for a premium look and dependable toughness. Once you get these on your feet, you'll quickly realize why so many people choose the Ashby as their go-to work boot.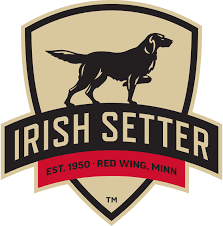 Features
Ashby
Roofers and paving contractors often perform in high-heat environments. Ashby work boots feature premium construction, full-grain leather, and a heat-resistant outsole that resists melting up to 475ºF for rugged, all-day protection on the job.