Fire Chief 2020 EPA Certified Wood Burning Indoor Furnace
Does Not Ship To:
AK,CA,HI
Calculate Estimated Shipping
Fire Chief 2020 EPA Certified Wood Burning Indoor Furnace
Fire Chief. Burns Longer. Burns Hotter. Burns Cleaner.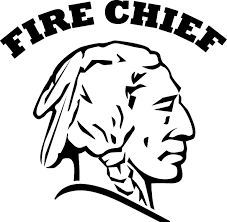 Winning an industry-acclaimed 2019 VESTA Award, the 2020 EPA Certified FC1000E enters the market with little competition. Fire Chief continues to perfect its Whole-Home Heating Solution guarantee by delivering warmer air, cleaner exhaust, and longer burn times. Pound for pound, the FC1000E generates the most clean-burning heat per fuel load of wood in the warm air furnace industry today.
• Longer burn times eliminate worry between loads.
• Whole-home heating circulation delivers uniform warmth.
• Digital thermostat monitors temperature and maintains comfort.
• Heats up to 2,000 sq. ft. comfortably with Clean Burn Technology.
• Generates a maximum peak heat output of 198,000 BTU¹.
• 3.4 cu. ft., stainless steel lined firebox and fixed grate system accept 20" logs.
• Pre-wired, front-mounted draft inducer simplifies installation.
• Optional steel stand makes loading easier.
• Easy-access, slide-in filter keeps blower clean and maximizes distribution air.
• Longer burn times and higher heat distribution out-perform pre-EPA furnaces.
• Minimized dimensions and improved clearance-to-combustible minimums make it ideal for small spaces and tight installations.
**Manufactured in St. Louis, Missouri for over 40 years, every Fire Chief warm air wood furnace is engineered for performance and proudly displays its MADE IN THE USA label.
Features
• 2020 EPA Certified
• Whole-Home Heating Solution
• 3.4 cu. ft. Firebox, Up to 20" Logs
• Recommended Heating Area: 1,000 - 2,000 sq. ft.
• Maximum Peak Input¹: 290,000 BTU
• Maximum Peak Output²: 198,000 BTU
• Average Output Capacity³: 60,000 BTU
• Extended Burn Time [Up to 9 Hours] with Clean Burn Technology
• High Capacity Distribution Blower
• Fixed Cast Iron Grate
• Easy Access Ash Pan
• Overall Installed Dimensions: W: 26" D: 45 ½" H: 42"
• Weight: 435lbs
• Digital Thermostat with Draft Inducer
• Pre-Wired Electrical Components
• Stainless Steel Lined Firebox
• Tested Emissions: 0.11 lbs./Million BTU
• Low Clearance to Combustibles: Side: 6" Back: 12"
• Requires 6" Chimney
• Manufacture Limited Lifetime Warranty (Firebox & Grates)
• Manufacture 2-Year Blower Warranty
• Manufacture 1-Year Electrical Components Warranty
• Installation DVD Included
• Made in the USA
¹Based upon 10lbs. per CF firebox capacity and 8,500 BTU per lb. of wood.
²Based upon tested efficiency at Maximum Peak Input. BTU output cycles dependent upon the amount, frequency, and quality of wood. It is not a continuous, steady output.
³Estimated based upon high burn rates and achieved burn times.
ONLINE MANUAL & SUPPORT INFO
https://online.flippingbook.com/view/1003114/ • Toll Free Customer Support | 1-800-325-7076
WARRANTY REGISTRATION
https://www.hy-c.com/warranty-form/